I'm jumping on the Currently bandwagon!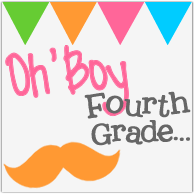 For months I've seen these on blogs I follow and I wondered about how to join in. Thanks to
Albuquerque Amy's tutorial
I'm able to post my first one!
Listening: It's 6:00pm, so that means local news time! I like watching to see what happening in my state.
Loving: It's our week off for spring break/Easter. We (the kids, parents and I) all needed this week long break!
Thinking: My tummy says it's time for something good. Microwave cheeseburger helper to the rescue.
Wanting: Before our break, we took our IOWA tests. I'm not sure how well my kiddos did, but I hope they show improvements from their scores last year.
Needing: So about 2 weeks ago, I went to the doctor for a sinus infection. A shot and 10 days of antibiotics later I'm still fighting what's left of a cough. It's really annoying and just needed to go away!
Advice: If you haven't heard of Whole Brain Teaching, you should check it out! Live webcasts are held on Monday nights at
www.wholebrainteaching.com
and feature Chris Biffle, aka Coach B, presenting lessons and techniques while offering live help and advice. Though this year has been a rough one for me because of things beyond my control, I truly believe in WBT and how it can really help students.