It's time for the popular Currently blog link up! You can join in here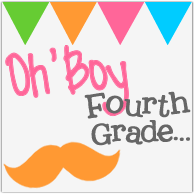 Listening: I'm a basketball fan, though more so women's NCAA than men's. Was great to see my alma mater LSU men win over Kentucky earlier this week with so many students braving the cold to attend. Tomorrow, it's the women playing at Kentucky. Geaux Tigers!
Loving: A few years ago, I started making YouTube videos for my 3rd graders to help them review math skills. More recently, I found the iPad app Educreations and have used it a little in making some for my middle schoolers. My trouble came in posting those creations to YouTube. Today, I found a program that should be able to use to help me do that. It's called Screen Recorder and it's free -
http://freerecorders.com/
Thinking: I love the idea of sharing work on TPT, but I'm not as creative at coming up with products of my own. Though I'm teaching middle school, I find myself thinking about elementary products. My goal is to get at least 2 paid items loaded to my TPT store before the end of the school year.
Wanting: So I've been spending the day lounging in bed. While driving home yesterday, I began to get the worst headache of my life. After 4 Advil and some time in bed with my eyes covered, I started feeling a little better but I didn't sleep so well last night. No more headache today, just not much energy. It's hard to work on a laptop in my lap though - so I need a lap table!
Needing: This school year has put me in a place where I've let myself go. My friend and I are Beachbody coaches, but I haven't put any effort into getting in shape myself. This week, I'm going to try to work out using the first T25 session at least 3 times. Has to be done in early morning because I have 4 days of basketball games this week!
2 Truths and a Fib:
Truths - #1Yes, I've sung at some home football games for my school, though not recently. I just get way to nervous!
#3 As of about a week ago, I'm now teaching with a student from my very first class as a teacher! I've also been teaching with some of my former elementary and high school teachers since I began teaching. It is a little strange, but cool at the same time.
My fib is #2. It's been nice to be teaching some of my former students again, but this age group and this type of class rotation just isn't for me. I prefer younger students and hope to move back down next year.